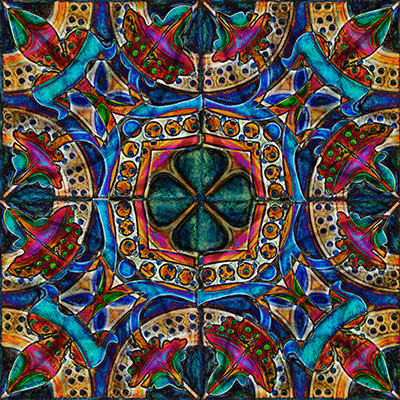 Image based on tiles from Strata Florida, 2014
My images are mainly based on ancient and medieval patterns and the most recent work has been new interpretations of medieval decorative art surviving in medieval churches in Wales. These images are reproduced as limited edition giclée exhibition prints on paper and on canvas.
With various other commitments and interests outlined elsewhere on this site, after about 2000 my visual practice become rather intermittent and accumulated the concerns of other projects. This has meant that my ideas have usually developed faster than the images themselves, while I have been accumulating photographic research for new images.
However, since November 2011 I have been engaged in a practice-based PhD based at the University of Wales Centre for Advanced Welsh and Celtic Studies, which has provided the opportunity to make a new body of work for my first major solo show in August 2014. I have also been considering my own work in the context of other artists that have recorded and interpreted medieval visual culture during the nineteenth and twentieth centuries.
The exhibition, 'Patterns, Monsters & Mysteries: Images from the edges of medieval art in Wales', was held at Oriel Q, Queens Hall, Narberth, in Pembrokeshire, between 2 August and 6 September 2014, and all of the prints were subsequently displayed at Canolfan Rhiannon, Tregaron.
| | | |
| --- | --- | --- |
| | | |
| Derwen, 2011 | | Gresford Screen, 2010 |
For further information about some of the images made over the last twenty years, see Digital Images and other links to bodies of work above.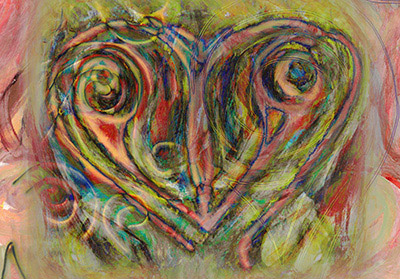 Pennant Melangell Fragments, 2010