Photography and design for books, leaflets and interpretative material.
Links for research concerning stained glass in churches in Wales.
A four-year research project editing medieval Welsh texts about saints in Wales.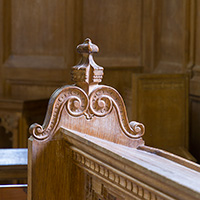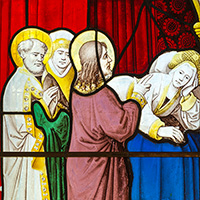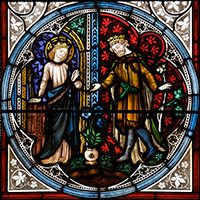 News and events
Recent talks included contributions to the Ninth Bangor Colloquium on Medieval Wales in Bangor (20–21 October), and an afternoon of talks given as part of the 'Vitae Sanctorum Cambriae' (Latin Lives of the Welsh Saints) project in Gloucester, on 3 November 2018. I also gave a talk on local stained glass for the Cymdeithas Treftadaeth Llangynfelyn in Taliesin on 29 January 2019.
In September I was busy designing an exhibition catalogue for the 'Curious Travellers' project, which has been collaborating with staff at Dr Johnson's House on an exhibition related to tours in Scotland and Wales by Dr Johnson and Thomas Pennant.
I am currently working on articles on various aspects of stained glass for books and journals.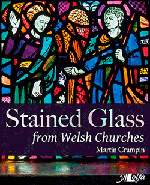 Stained Glass from Welsh Churches wins Mrs Foster Watson Memorial Gift
Four and a half years since Stained Glass from Welsh Churches was published, it has been awarded the Mrs Foster Watson Memorial Gift, awarded every five years to a member of staff of Aberystwyth University for published work that combines scholarship with general interest.
The assessors commented: 'It is a substantial work of pioneering scholarship, spanning the centuries. At the same time it explains the development of this specialist art-form and craft in terms that the wider audience of cultured readers will understand. It thus fits perfectly the criteria set for the competition and fully deserves the award'.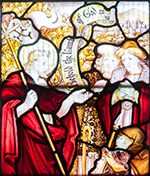 More than 7000 images of stained glass now on 'Stained Glass in Wales'
The 'Stained Glass in Wales' catalogue has been available online since 2011, having been developed as an offshoot of the 'Imaging the Bible in Wales' database of 2008.
I received two small grants this year to make changes and additions to the catalogue from the Kempe Society and the Glaziers Trust. The former enabled me to spend time adding work by C.E. Kempe and his studio, including work from churches in Barmouth, Carmarthen, Newbridge-on-Wye and Llangattock-Vibon-Avel. After some additional work adding stained glass at these churches by other makers, I checked the site statistics and noted that the total number of images of windows (including details) is now more than 7000. There are actually over 8500 images on the entire database, including non-stained glass material on the 'Imaging the Bible' site, and exterior views of churches shared by both sites.
The grant from the Glaziers Trust has allowed for the inclusion of CVMA numbering for windows in churches, thanks to the technical work of Nigel Callaghan. He has also been helping behind the scenes on some other small improvements. In addition, the Church in Wales kindly shared their list of churches in Wales, with associated grid references, links to their Church Heritage Cymru site and the Royal Commission's Coflein. I have been going through this list, preparing a long list of place-names and churches that we will bulk upload to the site, in the hope that future additions to the catalogue can be added a little more efficiently. I am grateful to the Church in Wales, who provided the funding for Nigel Callaghan to complete this work and facilitate links to Church Heritage Cymru.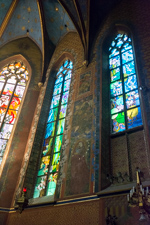 Stained Glass from c.1800 to 1945: Terminology – Periodization – Forms
International Conference, Institute of Art History, Jagiellonian University, Kraków, 6–7 December 2017
This conference gathered together scholars from six European countries and the United States to discuss recent work on post-medieval glass in each of our countries. Several national committees of the Corpus Vitrearum Medii Aevi have decided to begin to systematically record the stained glass of their countries into the modern period, rather than just their medieval stained glass. The Polish CVMA have been among the pioneers of this initiative, and have published a fine series of volumes on the stained glass in the southern states of Poland.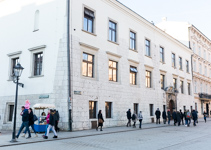 The conference programme included visits to two churches in the city, one of which brought us face to face with fourteenth-century glass high in the east end of St Mary's Basilica adjoining the main square. But the focus of the conference was of course on more recent glass and seeing the extraordinary windows by Stanisław Wyspiański at the Franciscan Church was a particular highlight (above left). The striking modernism of these windows, made over a hundred years ago, is unlike anything that was being produced for churches in Britain at that date. The artist was also responsible for extensive mural decoration of the church as well.
For further information about the conference, see the review by Jasmine Allen.
Recent news and events
Recent talks